Defense Science Review (DSR)
is a journal open to all scholars, researchers and practitioners concerned with national defense issues, including its military and civilian components and the relationships and dependencies between them.
It is a
specialized journal of international scope
, published in English in a semi-annual mode, using the so-called double-blind peer review. Publication of scientific articles is free of charge, and all costs associated with the review of the text and its editing are borne by the Military University of Technology.
The mission of the journal
is to create conditions for the cooperation of a wide range of scientific and professional communities for the exchange of knowledge, research results and experiences, as well as good practices on national security and its implementation structure of universal protection and national defense.
The purpose of the journal
is to strengthen the academic community in scientific development, promote innovative solutions and present the results of theoretical and empirical research to build a system of knowledge on national defense, both in the military and non-military dimensions.
The journal is addressed
to theoreticians and practitioners in the field of defense, representatives of the world of science, public administration, including military and special administration, representatives of business and defense industry and civil society (defense and paramilitary organizations).
We invite you to publish articles in the
following scientific areas
under the supervision of subject editors:
PhD Bogdan Ćwik:
- military organization of national defense;
- civilian organization of national defense;
- theory of the art of war, including strategy, operational art and tactics;
- organization and conduct of defense activities, military operations, command and training of troops;
Prof. Aleksandra Skrabacz:
- use of armed forces in situations of military and non-military threats;
- military support of civilian authorities and society;
PhD Wawrzyniec Kowalski:
- the law of war and military law;
- problems of war and peace theory;
- national and allied defense policy and strategy;
PhD Patrycja Bryczek-Wróbel:
- military and non-military crisis management;
- universal civil protection in the face of military threats;
- defense education of children, adolescents and adults;
PhD Natalia Moch:
- defense techniques and technologies;
- threats in cyberspace;
- hybrid warfare.

All articles are published full in English.
The articles are published in an electronic
and the printed version.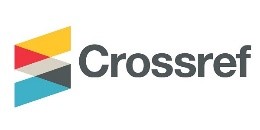 DSR is a member of CrossRef
– the citation-linking backbone for online publications.

iThenticate – a plagiarism detection service
iThenticate service was developed in partnership with CrossRef. It is the most prominent similarity check service of plagiarism detection include intellectual property protection and document-versus-documents analysis. The editorial board undertake the comprehensive manuscripts screening, aiming to eliminate plagiarism and provide a high standard and quality peer-review process.
Abstracting and Indexing
-
COPERNICUS (ICI Journals Master List)
-
BazTech
-
ERIH PLUS
-
Directory of Open Access Journals
The frequency of issues
– semi-annual

All articles are Open Access, which means they are freely available to read and download.
Defence Science Review
is licensed under a Creative Commons Attribution-NonCommercial-NoDerivatives 4.0 International License see
here
.
The journal does not impose any submission or article-processing charges.